EDIT MAIN
MARANACOOK AREA SCHOOLS
A Caring School Community dedicated to Excellence

All students will increase their academic performance and will be prepared for career,
post-secondary education, and life pathways.
The future of our communities depends on our youth meeting this goal. They need our support!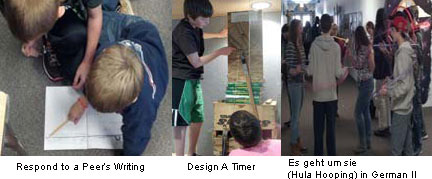 The Guiding Principles for the RSU #38 Vision states that:
Students need an evidence-based, rigorous curriculum that
focuses on state standards
promotes engagement
provides a challenging range of courses, experiences, and extracurricular activities
recognizes the needs, interests, and abilities of all learners
blends the changing needs of society with the needs of individual learners
integrates technological advances and collaboration
(Note: RSU 38 School Board sponsored a community-based future search in the Spring of 2018 and will be developing an updated Strategic Plan during the 2018-19 school year.)
CURRICULUM IS CURRENTLY BEING UPDATED IN ALL AREAS TO MEET THIS GOAL!
Minutes of School Board Curriculum Committee
---
RSU #38 Curriculum Guides
Mathematics
Maine Learning Results Standards for MATHEMATICS
MATHEMATICS Instruction K-12
Instruction in Mathematics in RSU #38 addresses the Common Core Standards. How are these expectations different from traditional approaches to math?
RIGOR– students are introduced to concepts
USE STRATEGIES– students learn multiple strategies for solving any problem
UNDERSTAND & EXPLAIN – students show how to solve problems AND can explain why each approach works at younger ages
USE MODELS & EQUATIONS – students use visual models and equations to represent mathematical problems from a young age
English Language Arts (Reading, Writing, Speaking & Listening)
Maine Learning Results for English Language Arts
English Language Arts Curriculum Guides
Science & Technology
Science & Technology Curriculum Guides
Social Studies
Social Studies, K-12 Curriculum Proposal, 12.4.19
Social Studies Curriculum Guides
Visual & Performing Arts
Visual & Performing Arts Curriculum Guides
World Languages
World Languages Curriculum Guides
Physical Education & Health
Physical Education and Health Curriculum Guides
Career & Education
Career & Education Curriculum Guides
---

For More Information about Standards, Instruction & Assessments