EDIT MAIN
Special Education Department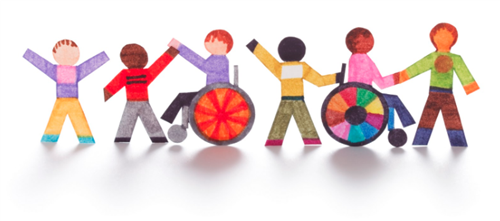 Administrative Office
45 Millard Harrison Dr.
Readfield, ME 04355
(207) 685-3336 x6
RSU# 38 serves about 160 students with disabilities each year through a variety of programs and services in our elementary, middle, and high schools. From the initial ChildFind evaluation and identification process, to special education services, and ultimately graduation, our staff works with these wonderful students and their families to assure highly individualized programming in the least restrictive environment. Our staff includes highly qualified special education teachers, educational technicians, speech/language therapists, occupational and physical therapists, school psychological services provider, social worker, and other specialized contracted staff as needed for a particular student.
Parents of students with disabilities have a host of rights and procedural safeguards in state and federal law. Although these rights are explained in a lengthy handout provided to parents at least annually, in a nutshell it means that parents have a right to challenge any decision made by the school on behalf of their child. We strive for consensus and hope that parents, teachers, and administrators can always agree on appropriate programming. That does indeed happen 99% of the time but sometimes there is an honest disagreement between the parents and the school. When we cannot reach consensus on an issue, the IEP meeting administrator must make a determination that he or she believes is appropriate for the student, subject to the parents' right to legally challenge that decision. If a parent ever needs help understanding or exercising these rights they may contact the special education director, the Maine Department of Education, or legal aid agencies.
The key to success in special education involves strong school/family partnerships that keep us working on the same page on behalf of the student with a disability. From reading strategies, to behavior plans, and building strong study and organizational skills, the teachers and parents can work together to see that the IEP goals are carried out consistently. When the school setting and the home setting combine forces on a specific goal, there is no limit to the progress that might be achieved!
Read the Special Education Handbook for Parents.
Please feel free to contact any school special education teacher, building principal, or me should you have any questions about our special education programs.
~ Ryan Meserve, Director of Special Education
Ryan_Meserve@maranacook.com
207-685-3336 x 6
Nicole Fyfe, Administrative Assistant
Nicole_Fyfe@maranacook.com
207-685-3336 x 6